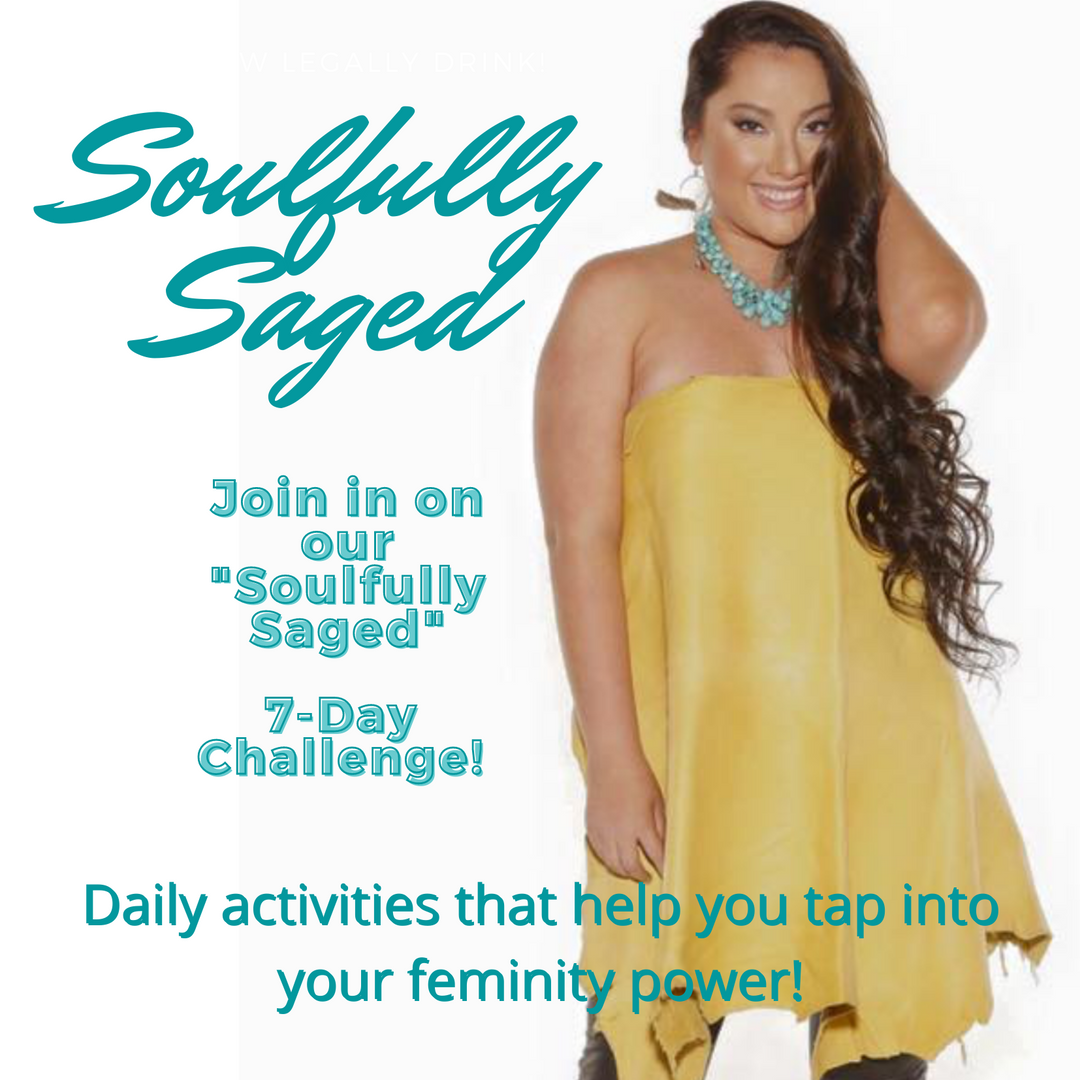 Soulfully Saged Challenge
---
Short, Fun and intentional.
If self-care seldom makes your to-do list, The Soulfully-Saged Challenge is for you!
Witness the power of self-care and self-ceremony in this week-long, soulful celebration of YOU. 
Each day, you'll receive thoughtful activity suggestions in your inbox to help you tap into your inner wisdom and reclaim your feminine power. 
These gentle nudges to venture from your comfort zone could have you trying something different. Or even learning something new about yourself!
And you'll need just thirty minutes to an hour each day to experience this soul-searching journey! 
Share your mini-adventures with our Facegroup group: @Authentic Women: Indigenously You! 
This community of like-minded women are all about self-discovery, soulful reflection, empowerment, friendship, and fun!
This challenge is for you if one or more of the following applies: 
You don't make much time for yourself.
You're exhausted and need a little TLC.
You feel disconnected from your true purpose and potential.
You've forgotten who you are.
You want to feel more certain about your path.
You enjoy learning new things about yourself. 
You've lost confidence or belief in yourself. 
You feel unworthy or not good enough. 
You'd like to experience the power of self-ceremony.
You're looking to make a change in your life. 
You enjoy being inspired and encouraged.
You love girl-time—and maybe even girl-talk. 
Sign up with a friend and keep each other accountable! 
And don't forget to join our Facebook group* for extra support and laughs along the way. 
(You can do the challenge solo if that's your thing, too!)
Once you experience the power of self-ceremony, you'll want to keep it up long after the week is up!
Ready to rediscover you? Don't put it off another minute!